Have you ever wanted to host a celebration of worship and love for a family member or friend, yet just considering it caused you stress?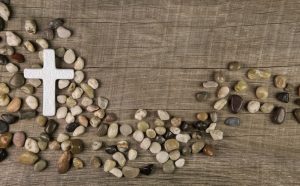 Throughout the year there are countless opportunities for faith-filled celebrations – first communions, confirmations, and baptisms. There are also the holidays like Easter and Christmas, or special occasions such as birthdays, weddings and anniversaries.
While these events are filled with joy and excitement, planning for these celebratory gatherings can cause unwanted stress. Whether you are celebrating a relative's baptism or hosting a large birthday, wedding (whatever…) party at your home, consider these tips to put together a stress free event!
1. Accommodate for Children and Plan Accordingly
Many celebrations involve the entire family, sometimes even extended family, which can make for a rather large gathering. Make sure to account for the children that will be attending the event. Surprise them by having activities prepared that will give them something to enjoy throughout the celebration.
Consider providing games to keep them busy. These could be as simple as board games and puzzles if you are indoors, or as adventurous as a treasure hunt around the yard or bean bag toss outdoors. Don't forget to include activities that all ages can participate in so that both small toddlers and preteens will each have something to enjoy. Craft tables can keep children busy for hours, such as coloring books and crayons or DIY style projects like bracelet building.
You can also help parents relax and enjoy themselves by having a designated chaperone on hand. They can keep a watchful eye on the children with the parents still nearby if needed.
2. Simple Recipes and Variety
Hosting (and feeding!) a party or selecting a restaurant for a celebration can be tricky. Large groups of people mean differences in diets, preferences, and even allergies. In addition, you'll want to consider the formality of the event while keeping the menu compatible with the tone of the event itself.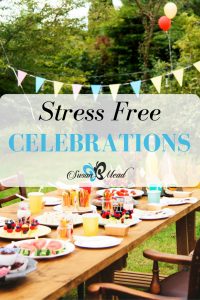 If children are attending the celebrations be sure to include child-friendly foods that they will enjoy. Many children will prefer a simple dish with common side items instead of foods they are unfamiliar with. Providing these options will make their parents' job easier and help avoid unnecessary breakdowns from hungry children.
Spring and summer are great times to move your celebration outdoors. Barbecues are a simple and easy option. Include several meat options such as hamburgers, fish, and chicken – but also consider grilled vegetables and salads for a healthy alternative. If your celebration is rather large, having the meal catered or asking everyone to bring a favorite dish to share can certainly help.
Plastic plates and cups provide for easy clean up post-event. If you are interested in keeping your event more formal, there are even some great options for disposable plates, silverware, and cups with a classier appearance.
3. Personalized Gifts
Regardless of the reason for your gathering, celebrations often involve the exchanging of gifts. For many, finding the perfect gift that communicates a message of love and congratulations can be difficult. Look no further than the collection of beautifully designed and flawlessly personalized gifts from Personal Creations.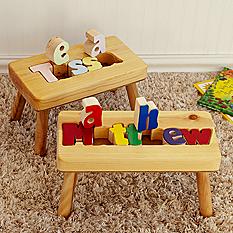 Personal Creations offers a fantastic selection of gifting ideas for any celebration. Gifts ranging from customized photo frames and personalized children's stools to personalized jewelry will show the recipient you care. Bibles engraved with their name can make the ideal gift for a child's first communion or confirmation as well.
As many have experienced, gifts can be easily forgotten and discarded as time passes. When attending or hosting your next celebration of faith – consider a gift that offers a sincere message that is unique to its recipient. Personal Creations personalized gifts allow for just that! My son Matthew was given one of these stools for his first birthday. Oh by the way, I still have it, 30+ years later…
As a courtesy to readers of Susan B. Mead's blog, Personal Creations would like to extend a 15% discount on their Gifts collection, (any gift!) with the coupon code: GIFT15. This discount code has no limitations or expiration date. Read that generous offer again. Thank you Brett!
Remember Personal Creations as your source for personalized religious gifts. Your thoughtfulness will be appreciated and you can rest assured your gift will be a lifelong treasure!
——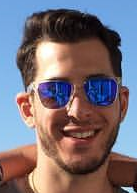 About the Author: Brett Bastello is a Community Outreach Specialist at Personal Creations, an online site specializing in one-of-a-kind personalized gifts. Whether for birthdays, anniversaries, baby showers – or every special event in between – a personalized gift always delivers the brightest smiles.
Find Personal Creations online and on Twitter @PCgifts
Loading InLinkz ...