Oh, life. Nobody said it would be easy; they just said it would be worth it. From time to time, we often find ourselves in situations that seem beyond our control. We go through stressful events, and before we know it, our happiness has been compromised.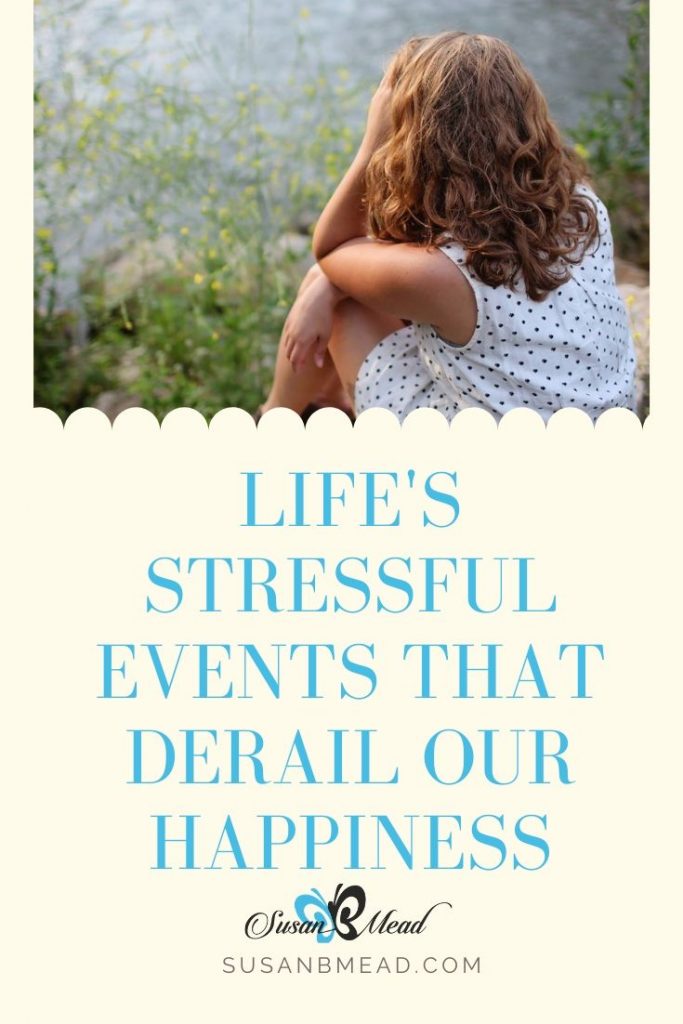 The spark of life has been dimmed somewhat, and we carry on, hoping that things will get better (they always do). Below, we take a look at some of life's stressful moments, ones that can, if we're not careful, derail our happiness.

Losing Our Job

If we're going to be at our brilliant best, then we need to have a solid foundation upon which to grow. Our job is very often that foundation. It gives us a purpose, a sense of community, and gives us the salary we need to have stability in life. When that job is taken away from us, we can fall like the floor beneath us has fallen through.
It is a challenging time. While it can be scary, it's important to keep in mind that you can and will find something new — but you'll need to put yourself in the right positions in order to take advantage of them.
And remember the words of the Lord to us:
"For I know the plans I have for you," declares the Lord, "plans to prosper you and not to harm you, plans to give you hope and a future.

Jeremiah 29:11 (NIV)
The End of a Relationship

Relationships are tough. The ones we share with our partners are the toughest of all. We very often want everything to work out, but this isn't always possible. There can be arguments and fallings out, and eventually, things might end entirely.
When this happens, the stress is akin to a death in the family — we can entirely lose our sense of self and grieve-deeply. But if there's one cliche that's positively true, it's that time heals all wounds. You'll need a month or two or more, as each one of us differs on our time to heal, but if you look after yourself and trust God, you will heal.
He heals the brokenhearted
    and binds up their wounds.

Psalm 147:3 (NIV)
Moving Home

We tend to think of stressful events as always being fundamentally "bad," such as when we lose our job or break up with our partner. Yet sometimes, even things that will ultimately be good can be stressful. Take, for example, moving home. While it is an achievement that you'll eventually enjoy, the actual process of moving can be very stressful — indeed, studies have shown that it can be as stressful as a divorce!
It's important that you're doing all you can to limit the stress. You can work with movers such as those found at https://www.mybekins.com/locations/beverly-hills-ca-movers/ to transport your belongings. You can take a few days off work during the move, too, and also ensure that you're as well-prepared as possible, such as by making meals beforehand and sending the kids to stay with their grandparents.

Illness and Injuries

An illness or injury will always be stressful if it disrupts your rhythm of life. The important thing is that you don't try to rush yourself back; you'll only risk making things even worse. Try to focus on smaller joys in life, and wait for your body to get back to a good place. 
And here's the truth-God is with us, whether we celebrate or find ourselves dealing with stressful situations. Rest confidently in that knowledge as God is for you and He is with you. Always.
Be strong! Be fearless! Don't be afraid and don't be scared by your enemies, because the Lord your God is the one who marches with you. He won't let you down, and he won't abandon you.

Deuteronomy 31:6 (CEB)