Pitch it OUT!
What do you mean, pitch it out?
Chaos.  It's gotta go. My office is a mess and so is my thinking when stuff piles up.  So it's gotta go.  Period!
I'm finding calm in the chaos – because I pitched it O U T today.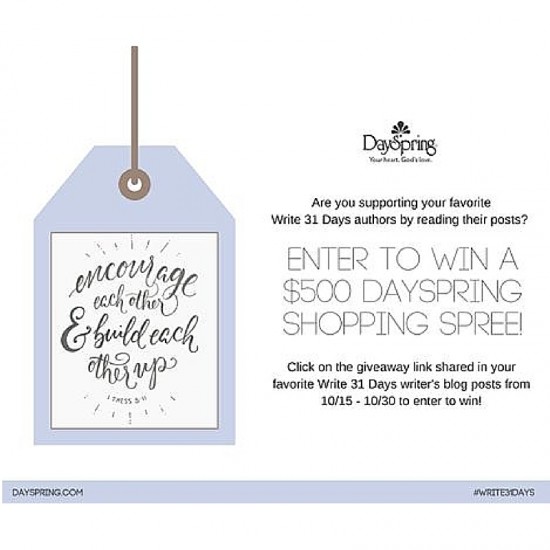 DaySpring.com is celebrating all of the amazing Write 31 Days readers who are supporting nearly 2,000 writers this October! To enter to win a $500 DaySpring shopping spree, just click on this link & follow the giveaway widget instructions. Good luck, and thanks for reading!