There is nothing more devastating than losing someone you love. People can, however, find a small source of comfort by visiting their grave, talking to them, and leaving flowers. In this post, we are going to look at the benefits associated with choosing long lasting grave flowers.
https://www.pexels.com/photo/nature-red-love-romantic-67636/
One of the main benefits associated with artificial flowers for graves is the fact that you are never going to be limited in your selection of flowers. If you purchase fresh blooms, you would only have the option of flowers that are in season at that moment in time. If you want to buy your loved one's favorite flowers, you will have no trouble doing so when going for artificial blooms, yet there could be restrictions if you buy at a fresh florist.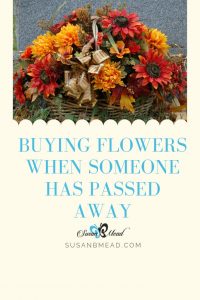 Artificial flowers last for a long time; their quality and their beauty simply remain intact. Companies like BSF are available for assistance with the costs, if you need it. Therefore, you can be sure that the person's grave is always going to be beautifully adorned. There will never be a moment when it is absent of any decoration or loving tributes. Artificial blooms do not require any upkeep either, and they are resistant to the impact of the weather.
You can place them on someone's grave and they will look beautiful the next time you visit. Finally, you have an expansive selection of creative and unique designs to find a really special and touching floral arrangement. 
Artificial Wreaths For Graves 
From flower baskets to standalone flowers, there are many options to choose from when buying flowers for someone's grave. Artificial wreaths are very popular, and definitely something worth considering. Read on to discover everything you need to know about this type of floral tribute.
This is displayed aptly by the circle design; a wreath has no end and no beginning. Therefore, a wreath is a symbol of the person that has passed away still living on in our memories and in eternity with God. No matter how you see it, the message of eternal life is a touching one. 
When buying a wreath made of artificial flowers, you have the option of laying it on the ground, or you can easily fix it to the headstone of your loved one. If you take a look on the Internet, you will also see that you have an abundance of options to choose from when buying artificial flowers for graves. In regards to wreaths, in particular, the artificial variety include an array of creative and innovative designs, ensuring you can find something that is truly special.
The grass withers and the flowers fade, but the word of our God stands forever.

Isaiah 40:8 (NLT)
I buried my youngest son over 10 years ago. To this day, beautiful flowers adorn "his place" – it is hard to say grave and son in the same sentence.
The life of mortals is like grass, they flourish like a flower of the field;
the wind blows over it and it is gone, and its place remembers it no more.

Psalm 103:15-16 (NIV)
Yet we remember our loved ones.  What an honor to share beautiful flowers as a memorial to love, for love is of God. What a gift.