Malawi. East Africa. It is wintertime here, which means flu season. So I ask for comfort while I'm here.
Why do I mention that? Because I experienced the flu in December and DO NOT want to experience it again. Getting the flu vaccine was a choice I made prior to departing to Africa – as well as getting a few other vaccines and meds to prevent any preventable  medical issues.
I'm still in Malawi on a mission trip. Pray God continues to guide and guard each one of us as we are doing Kingdom work, loving His sons and daughters in this land.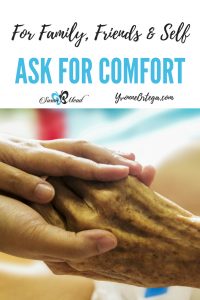 With that, I honored to introduce you to Yvonne Ortega, a gifted counselor, talented woman, and friend. May her words bless you today as she addresses how to ask for comfort.
Yvonne's words regarding asking for comfort are just that – a comfort to us…
Ask for comfort for family, friends, and self. Recently, to ask for comfort for family, friends, and self was the furthest thing from my mind.
However, within a short time that changed. I took a walk and stopped to check on an elderly neighbor. She had suffered a heart attack the week before, but she was happy to be home and on the road to recovery.
I told her I would stop at the store and pick up dinner for us. I paused to ask God for comfort for her and to give me the words to comfort her over our meal.
Before I returned from the store with dinner, I received a phone call from a different neighbor's daughter. She said, "My dad passed away this afternoon."
Those words pierced my heart. For several weeks, my neighbor had traveled back and forth to the hospital and then to a senior care & rehab facility to visit her husband. Now he was gone.
Once again, I found myself asking for comfort for another friend and her family. I also asked for comfort for my family and myself.
The new strain of flu throughout the United States caused the death of more than fifty people this past year. The news reporter said the flu season may last through May, which it did.
Because of the seriousness of the flu, I was reluctant to shake hands with people and frequently washed my hands.
The one neighbor's heart attack, the passing of another neighbor, and the deaths in the United States from the flu epidemic triggered memories of the loss of my loved ones. They also reminded me that my dad could die at any time. I could too for that matter.
Once again, I asked God for comfort for family, friends, and myself.
"May your unfailing love be my comfort,
according to your promise to your servant."
Psalm 119:76 (NIV)
Prayer: Dear God, my family and I face a difficult time with the loss of a loved one and the pending death of yet another. I ask for comfort for family, friends, and myself. Amen.
Copyright © Yvonne Ortega II.V.MMXVIII
A little about Yvonne Ortega: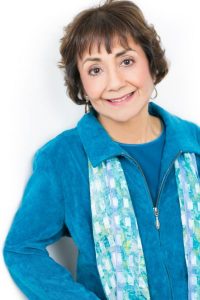 Yvonne Ortega speaks with honesty and humor as she shares her life and struggles to help women find God's peace, power, and purpose. As a counselor, she brings a unique perspective into the heart of women. She is the author of the book series, Moving from Broken to Beautiful®.
Her background as a licensed professional counselor gives her a unique perspective on the heart of women. Her counseling experiences in jails, prisons, and outpatient services add depth and humor to her presentations, as do her years of teaching mostly high school and college Spanish. Her presentations are interactive and down-to-earth with plenty of application for the audience.
For Yvonne, hope and healing are more than theories from a textbook. She has survived and thrived after breast cancer, divorce, single parenting, car accidents, and multiple family losses within seven months of one another including the loss of her only child.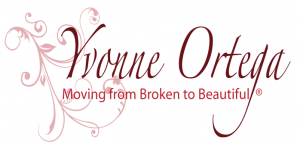 Yvonne is a gifted speaking and writing coach and the owner of Moving from Broken to Beautiful®, LLC. She is the author of four books: Finding Hope for Your Journey through Breast Cancer, Moving from Broken to Beautiful: 9 Life Lessons to Help You Move Forward, Moving from Broken to Beautiful® through Forgiveness, and Moving from Broken to Beautiful® through Grief.
Find Yvonne's writing on Moving from Broken to Beautiful® on her website.
You know I lost a child, too – my youngest son, Kyle. If you haven't read that story, you can read it here. Here's what Yvonne and I have learned through our loss – God has a plan to take what the enemy planned against us and turn it to good. I love how this verse is translated in the CSV. The survival of MANY people. Thank You Lord!
You planned evil against me; God planned it for good to bring about the present result—the survival of many people.
Genesis 50:20 (CSV)
Loading InLinkz ...