The user registration feature on WordPress is one that people don't really use that much but it's great.
Ok, I confess. I did not even know about this feature until recently. Thought you may want to know you aren't the only one…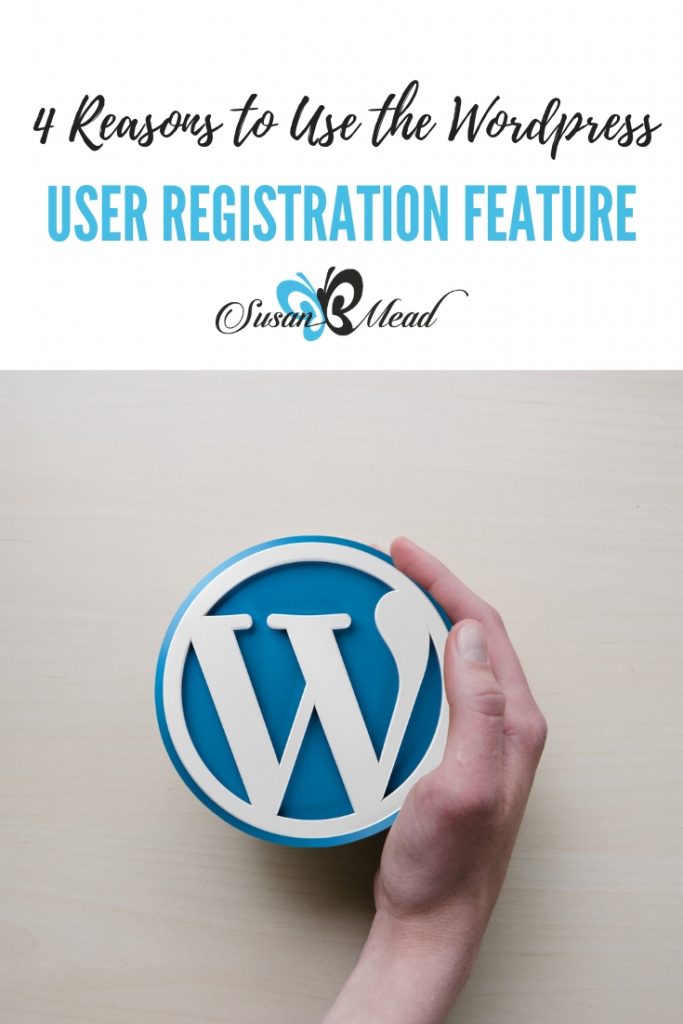 The user registration feature on WordPress allows you to create a personal account that readers can log into, but what's so great about that? Most bloggers don't really think that they need it even if they do know about it. But there are so many great benefits to using the user registration feature on your blog, here are just a few of them.

It's Easier To Work With Guest Bloggers

Guest blogging is an essential way to promote your blog and make yourself active in the community. But it takes a lot of time and effort on both ends. The guest blogger has to write the post, edit it and then find the perfect blog to submit it to. But it's a lot of work for you as well because you've got to review the article, then create a whole new post with it before it goes up.
Here's the deal, if you've got a user registration system, you can create a template for guests posts so the other blogger can format it and everything themselves when they log in and submit it. All you need to do is confirm and submit. You might need to do a little editing but if you use the gutenberg editor, that won't take too much time at all.
Can we get a halleluia from all of you who invite others to guest post on your blog?!
Create A Membership Site

A membership site is a great way to deliver a better service to your readers and promote loyalty in them. You can create premium sections of the site that can only be accessed by members. If you fill it with exclusive content, you'll get plenty of subscribers. It's important that you remember to make the login process as streamlined as possible so it's easy for them while you protect their personal information. Consider choosing Jumio for a safer customer experience that allows them to login securely and easily. We all know that if the process is too lengthy and difficult, it will put people off.

Offers And Deals

If you're selling products on your blog, a user registration service is a great way to give offers and deals to your most loyal customers. You can offer discounts to people that sign up for an account or you could even offer new products that aren't available on the rest of the site. This encourages people to follow your site more closely and check in more regularly.

It's A Great Marketing Tool

Email marketing is a great way to promote your blog and reach a lot of people without spending too much money. But a lot of people just read those emails and then forget them immediately because they're not actively engaging with the blog. But if you've got a user registration process in place, that gives your potential readers a reason to actively engage with your site consistently by signing up for an account.
You probably haven't thought about the user registration feature on WordPress before because you didn't a) know about it or b) think that it would do much for you, yet it can really improve the user experience. I encourage you to think about using it.
Oh by the way, guest what I'll be doing starting in January? Online RADIO! I'm looking for people in ministry to interview. You can easily see my real-time availability and schedule time with me here.
Each one of us is looking to find God in our day to day living so His peace prevails in our lives. Here's what I know. You have a story about how you found the peace that passes understanding. Your story may help others find calm in the chaos of their life. Please join me.
I look forward to talking to you SOON!