Have you ever said the last goodbye to someone you love? Or should we say until I see you again?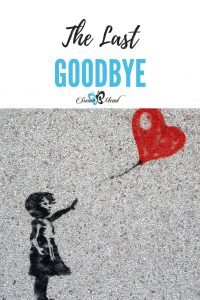 "I love you, Mom. Goodbye," I whispered as I kissed her papery cheek. Breaths escaped her lips slowly, her 94 year old body so frail.
Suitcase and backpack loaded, off my husband and I headed to the airport. It was refreshing to have a driver deliver me to the airport after so many years and millions of miles flying for work. Holt headed home once he saw me traipse through the doors to the ticket counter.
Fear not, for I am with you; be not dismayed, for I am your God; I will strengthen you, I will help you, I will uphold you with my righteous right hand.
Isaiah 41:10 (ESV)
Tickets in hand and baggage checked, off to Switzerland I flew. Mary DeMuth hosted a writer's intensive workshop for 14 attendees. I was one of the participants!
First stop, Charlotte, then the long overnight flight to London. Sun shone brightly as the plane landed Friday morning. How good it felt to stand and stretch. My body jumped at the chance to move about London Heathrow Airport for a couple of hours before the final flight to Geneva.
The smell of bacon grabbed my attention, beaconing me into the Bistro. Breakfast ordered and WiFi connected, I opened Facebook. My face fell and my heart fractured as I read my niece's post, "Grandma Boots died earlier tonight."
Her Grandma. My mother. Died. My breathing slowed as tears silently slipped down my cheeks.
"I love you, Mom. Goodbye," I whispered.
Peace I leave with you; my peace I give to you. Not as the world gives do I give to you. Let not your hearts be troubled, neither let them be afraid.
John 14:27 (ESV)
Peace settled on me and stilled my soul. The peace of God prevailed. Thank You, Father.
For God so loved the world, that he gave his only Son, that whoever believes in him should not perish but have eternal life.
John 3:16 (ESV)
Mom is the one who taught me about Jesus. "You are never alone, hold His hand and He will hold yours," Mom taught me as a child. So I hold on tight, knowing neither one of us is alone, nor will we ever be alone.
Mom is holding my hand in this priceless photo. Can you tell I'm her daughter? Even my hair is flipping like hers.
And never forget that I am with you every day, even to the completion of this age.
Matthew 28:20 (TPT)
Loading InLinkz ...
PS-Remember to join me as 27 respected Christian authorities share their stories of finding calm in the chaos of this craziness called LIFE November 13-15. Get your free ticket for His Girls Gather Summit now.