Misty Phillip shares her story of finding calm in the chaos of life when facing the struggles in life that are so real life seems impossible. Let her words wash over you today and renew your hope as we approach Mothers Day.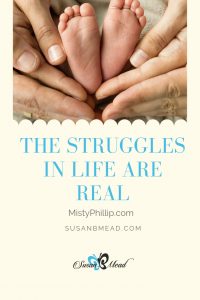 Eight years ago a friend of mine introduced me to a blog she was reading, written by a fellow homeschool mom named Ann Voskamp. Shortly after I began reading Ann's book, One Thousand Gifts: A Dare to Live Fully Right Where You Are. I had no idea how life transforming that book would be for me!
A thousand gifts and talks about the powerful practice of gratitude and everything and the daily. This simple concept was a game changer for me. I began to look at things in a whole new way after reading this book, which helped me to praise God during the storm that ensued over the next several months. Clinging to scripture and this one guiding principle of practicing gratitude was a lifeline that brought me calm in the chaos.
You see I begin reading it in the early stages of a surprise pregnancy weeks before my 40th birthday. My husband and I both wanted more children. However, it had been almost eight years since our last child was born, and we didn't think we would have any more children.
We suffered the loss of a baby in the first trimester a few years before and then went years without being pregnant. So we were quite shocked to find out I was expecting.
Since I was in the habit of practicing gratitude, I immediately began praising God for every day that I was pregnant. Instead of complaining about gaining weight I embraced my ever-growing waistband. I found peace and joy by counting my blessings every day. Choosing joy in midst of tragedy helped me surrender my hurt and pain to God and His will for my life. Why? This precious baby boy of ours had a terminal diagnosis that was incompatible with life, yet we choose to carry him to term.
We confidently quoted Romans 8:28 at our son's funeral, "And we know that for those who love God all things work together for good, for those who are called according to his purpose." And we sang "the Lord gives and takes away, blessed be the name of the Lord." All because Jesus Christ the Prince of Peace was our peace that passes understanding.
A simple shift in our perspective from our focusing our grief and loss to keeping our eyes transfixed on Jesus, and His goodness carried us through the storm.
When my faith was shaky, I held on to the hope of scripture. Through  studying the Bible I fell head-over-heels in love with Jesus and His word. The Word became my anchor through illness, pain, grief, marital struggles, the loss of babies and parents, the difficulties of raising a child with a brain injury, homeschooling a slew of boys, and trying to manage all the challenges of life.
My life was radically transformed by the amazing grace and unfailing love of Jesus Christ which led me to write The Struggle is Real: But So is God Bible Study.
The struggles in life are indeed real, but my friend, so is God, and I want you to know my friend Jesus the way I do. I also want you to lay claim to the promises available to you in scripture when the storms of life come so that you can walk in the victory. He loves and cares for you greatly, and His Grace is enough to see you through. May you experience just how real He is and know He is right there with you in the middle of the storm.
About Misty: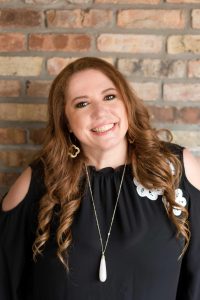 Misty Phillip is passionate about helping women overcome challenges in life by seeking Jesus, studying the Word and growing in grace. Founder and host of the By His Grace Podcast, sought after speaker and blogger at MistyPhillip.com, she is the author of The Struggle is Real: But so is God Bible Study and contributor to Dear Wife and A Wife Like Me.
You can find and follow Misty here:
facebook.com/misty.phillip/
Oh by the way, join us as Misty shares her story on GraceAndTruthRadio.World at 3:30 PM Central Time on Friday, May 10. Or download the App for your device (android or apple) to listen there. How easy! Please join me every Friday at 3:30 PM Central on GraceAndTruthRadio.World or stream us from your device.