Did you know the most common place for a shark bite is in shallow water at feeding time? True. Less that 3 feet of water is where the smaller sharks swim to feed. And that is where it happened to me.
A shark bit my foot last year in May on Cinco de Mayo – not what I was celebrating! The shark bit me as I was standing in shallow water that contained Vibrio Vulnificus, a flesh-eating bacteria. I pulled my toes underneath right as the shark bit the top of my foot.
The bacteria entered my bloodstream through the wound on my foot and turned into a man-eater before my very eyes. A red line grew up my leg so off I went to the hospital. There, they gave me oral antibiotics.
Four days later, I realized my skin was not healing but turning black. The bacteria – a flesh-eating bacteria – was literally eating my foot. Yes, that shark, a man-eater, had bitten me and now I was infected with a bacteria, one that was eating my flesh before my very eyes.
This time, I went to a different hospital, where they admitted me immediately. The treatment included two debridements and insertion of a wound vac into my foot. That operation included tendons and nerves being cut – I hardly slept the entire time I was there. Yet I remember being at peace like everything was going to turn out normally. And I thank God for that peace.
Would you like to know what happened to my family in this process? I lost all of them – all of them – through this process. They simply did not understand the severity of my case.
Only 25% of cases
survive

flesh-eating bacteria and 17% of the ones who survive have amputations. I thank God everyday that He gave me grace to live following a shark bite and flesh-eating bacteria without an amputation.

Can you imagine enduring this entire process alone like I did? Not a single person told me what kind of bacteria I had contracted. Except the TV…
Imagine finding out you had contracted a deadly, flesh-eating bacteria as you watched your own interview on TV. Oh, by the way, the CDC asked me to get off of Facebook with my story! Yet I want everyone to be aware of the potential danger of this man-eater in the water – and I am not talking about the shark…
I believe there is a reason God lets us go through trials. Incredibly, I never had to struggle growing up.  This experience has helped me understand why and how people struggle. It's given me a compassion I did not have before for people who may have lost everything. I was a Pastor's assistant for 7 years yet never had compassion like I do now. I am thankful for this life lesson.
This situation has caused me to start several groups to help people realize they can take their life back following tragedy. I teach people to let God have His way and choose to pay close attention where He is leading you – and then follow His lead. And that requires faith and trust.
This experience has definitely brought me closer to God. I'm trying to live to please Him more by reading His word and doing what He guides me to do, as well as spending time with Him.
What have I birthed? A  bus ministry and working with the youth in ministry, which were blessings indeed.
Yet I am still searching. You may be too. I want to know what God has created me to do with the situation that happened to me. Does God want me to speak for the speechless? Or speak for the people who passed away who never were able to create awareness of the situation they encountered? I do not know…
The people who have amputations from Vibrio are usually in the hospital for months. They aren't seeking media attention following amputation. This is my dilemma and I want to do as much as I can for the community I am now very much a part of.
I now know that detail – and my thankfulness increases.
Family came to visit, yet said the most negative things to me that were not good for my healing. I had to make the decision that they did not know what they were talking about and I couldn't let that affect me emotionally.
I could not waiver in my faith. I trusted the Word of God and my doctors. God's word was my rock.
Honestly, I do not know how I am still alive! Oral antibiotics are NOT the treatment of choice for this infection. I'm blessed and thankful.
The great news is the graft on my foot worked. The co-founder of the graft technique on my foot flew down from Tennessee to see the progress it made.
I think first and foremost God wants me to acknowledge Him and then everything else will be added to me as He has planned.
33 But seek first his kingdom and his righteousness, and all these things will be given to you as well. Matthew 6:33 (NIV)
It is almost summer and people need to be aware of Vibrio to take the right precautions against this flesh-eating, man-eating bacteria. May God bless and protect you. Kelly Kohen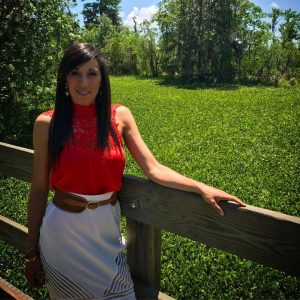 What an honor to share Kelly Kohen's story with you. I thank God she is alive to share her powerful survival story with us. PLEASE be aware of this potentially deadly bacteria as you enter any body of water this summer.
Kelly can be found sharing on Facebook, another Facebook page focused on Necrotizing bacteria, Twitter and Instagram.
Thank you Kelly. I'm so glad you are alive to share your story. Hugs. Susan
Loading InLinkz ...