How To Find Joy When Life is Hard
My world was upside down.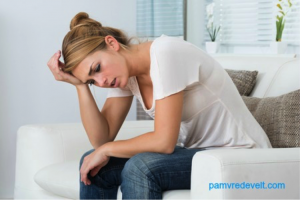 Copyright: <a href='http://www.123rf.com/profile_andreypopov'>andreypopov / 123RF Stock Photo</a>
After 36 long hours of labor, I finally delivered our first baby who died half-way to term. I left the hospital with post-partum hormones raging, milk flowing, and enough grief to sink a ship.
Wiping away streaming tears and snot, I couldn't help it. God got an earful. Why God?! We prayed for this baby! We loved our baby! Why?!
The greater the bond, the greater the pain. It's part of being human.
I like the fact that Jesus 'gets real' about suffering. He doesn't sugar coat the truth. He validates our pain, and shares secrets to finding joy in the midst of it.
One of those secrets rolled off his lips when He and his friends encountered a blind man. Puzzled by the man's plight, the friends ask, Rabbi, who sinned, this man or his parents, that he was born blind?
It was an honest question. They were trying to make sense out of things, like we do. Sudden loss. Chronic illness. Unfixable problems. Broken relationships. Issues that leave us with more questions than answers.
The man was born blind. It's the last thing a parents wants. We prefer a 10 on the Apgar scale. Like you, these guys wanted answers.
Like you, they wanted answers.
Now catch what Jesus says: It was not that this man sinned, or his parents, but that the works of God might be displayed in him.[i]
Do you see the shift that Jesus prompts? His friends were thinking cause and effect. They were asking the wrong questions, looking for someone to blame.
Jesus asks them to switch their focus and look for what God can do.
He spits in the dirt, slathers mud on the man's eyes, and tells him to wash in a nearby pool. The man comes back sporting 20-20 vision dancing a jig peppered with cartwheels and back flips. OK. My imagination took over. Wouldn't you love to have seen this first hand?
You're asking the wrong question, Pam. You're trying to figure it out. Look instead for what God can do.
One of the greatest gifts God gives you and me is the gift of choice. We get to choose what we look for.  And the good news is. . .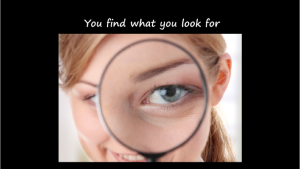 When we look for what God can do, we find it.
When we look for poop, we find it, too.
Shortly after I left the hospital with empty arms, I was swimming laps blubbering from one end of the pool to the other. God got another big earful.
Suddenly, I saw a picture of a book. I knew it was for moms who, like me, had lost a baby. God was planting a seed in my broken heart. A year later it bore fruit. Empty Arms was published and it has offered hope to 100,000+ moms.
Awhile back, another whisper came, seven years after our sixteen-year-old son relocated to heaven. Emerging from a long hard trek through the dark Valley of Shadows, I heard my Father's voice again . . .Pave the way. Show them HOW to embrace their loss and I will heal their heart.
It's Time To Break the "No Talk" Rule!
1 million expectant mothers suffer a pregnancy loss every year in America.
1 out of 4 pregnancies end in miscarriage.
Up to 59% of grieving parents get stuck in unresolved prolonged grief.[ii]
It's understandable, because pregnancy loss is a topic that is still in the shadows. Most of us shy away from talking about death, which leaves parents in pain suffering alone in silence. And it often goes unnoticed because it's an invisible loss to others who never knew our baby.
I'm so grateful that Susan invited me to celebrate with you the OFFICIAL LAUNCH TODAY of the Empty Arms Journal: A 21-Day Guide for Healing After Pregnancy Loss. Together, we're on a mission to break the "don't talk about it" rule.
So here's the question:
Will you join us, get a copy of the book here, and keep a look out for someone who needs a lifeline?
https://www.amazon.com/Empty-Arms-Journal-Healing- /dp/0997687606
You just may become an answer to the prayers of a broken-hearted mom.
In the meantime, when your own life is hard, keep your eyes of faith wide open. Look for what God can do.
According to Jesus, it's a secret to joy.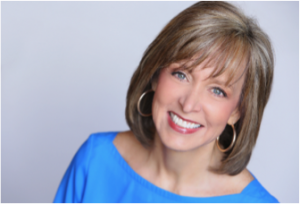 Pam Vredevelt has been in private practice as a Licensed Professional Counselor 25+ years at NW Counseling Services in Gresham, Oregon. She has Master of Science Degrees in Communications and Psychology, a B.A. in Religion from Multnomah University, is the author of 14 books and is a beloved inspirational speaker. Find more at Pam's website, PamVredevelt.com.
Get connected to Pam! Facebook, LinkedIn, Instagram, and YouTube.
[i] John 9:1-3, ESV
[ii] S.X. Lin and J.N. Lasker, "Patterns of grief reaction after pregnancy loss," American Journal of Orthopsychiatry, 66 (1996) pp.262-271.
Loading InLinkz ...