Keep the Change
By Teena Myers
When I converted to Christianity one of my greatest frustrations was acquiring knowledge from the Bible that I did not understand. For example, Proverbs says, "He who has pity on the poor lends to the Lord, and He will pay back what he has given." (Proverbs 19:17, nkj).
This scripture suggest that you put God in your debt when you help the poor and He will pay you back. But it also left me with a question.
How will God pay back what I have given?
Will money mysteriously appear in my bank account?
Will $20 bills fall from heaven?
I discovered what that scripture meant shortly after the release of my second book, Finding Faith in the City Care Forgot. The book is a compilation of stories people have shared with me about God's intervention in their lives. I owed those people a free copy of the book; the only payment they received for telling me their story.
While pursuing the daunting task of locating 44 people to personally thank them for their contribution and pay my debt, a pastor's wife invited me and my husband to lunch. Her husband was in the book, and he had recently moved his congregation into a new facility. I made arrangements to attend their church so we could see the new facility and go to lunch after the service. I would get a free lunch. He would get a free book.
That Sunday, I took a book from the box of books I had in the trunk of my car and walked into the church. A woman tapped me on the shoulder. "I want a copy of your book." It was not my purpose to sell books that day. But the service had not started, and I had more books in the trunk so I said, "OK." She left to get her purse and another woman pointed to the book. "I want a copy of your book." My husband left to get two more books from the car. About that time I saw the pastor and gave him the book before anyone else asked for it.
During service the pastor asked me to come to the pulpit and say a few words. I was not prepared for an impromptu few words. I babbled something for which my husband later rebuked me, but it couldn't have been too bad. When I sat down several people sitting behind me whispered, "I want your book." About that time the pastor encouraged the congregation to get out of their seats and greet one another. I seized the opportunity to tell the pastor I had extra copies I could sell at the end of the service. He relayed that information to the congregation before he preached his sermon.
At the end of the service I stood in the foyer with my box of books. The first customer extended a $20. I had not planned to sell books and didn't have change. He insisted I take the $20. I tried to reason with him, "I'm selling the book for $15. It retails for $16.99. You are giving me too much." He threw the $20 in the box, grabbed the book out of my hand and left. I was trying to process why anyone would give me more than the asking price when it happened again.
I sold a few more copies to people who didn't need change. Then another person handed me a $20. Again I apologized for not having change, she insisted, this time I didn't resist and now had $15 dollars in tips.
I had started to collect my things to leave for lunch when a woman I had known for 25 years approached. Sister Mac was an elderly widow living on a fixed income and caring for her adult handicapped son when I met her. Her son had recently died costing her his income that helped her pay bills. She smiled sweetly at me and said, "Teena, how much for your book?"
"$15," I replied. Her smile faded. Disappointment filled her eyes. Then I had an epiphany. I would have gladly given this poor widow a book at my expense, but I didn't have to. God had already paid for Sis. Mac's book.
A little about Teena: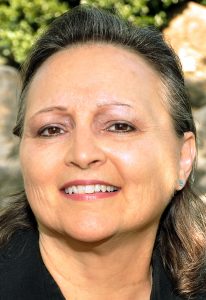 Teena Myers is the Vice Chairman of the Southern Christian Writers Guild and author of three books. Publishing's New Frontier is the only book currently in print. She lives in New Orleans with her husband and is the proud parent of two sons who gave her the world's best daughter-in-laws and four beloved grandchildren. 
Connect with Teena at her website, Twitter, YouTube or read her blog at The Times Picayune NOLA Blog.
Loading InLinkz ...