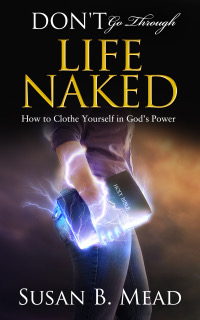 Why do we feel like we're going through life naked if we're faithfully following God? The Bible tells us the war has already been won yet some days we simply feel undone.
In Don't Go Through Life Naked, Susan B. Mead provides strong spiritual weapons for our lives through God's scriptures. Why? To enable each one of us to successfully clothe ourselves in God's Word and His power so we confidently step into His promises each and every day.
Don't Go Through Life Naked is a 2019 Silver Illumination Award Winner.
More info →