Mentors. I don't even have time to search for answers much less mentors. I just need to keep going. Is that you too?
The problem with plowing through the field is that we take the path of least resistance. We do the things we know how to do and skip the things that we just aren't sure about.
And some of those things are the steps we need to become successful.
I knew as a novice author and blogger,  I would either make mistakes or find a mentor – or several.
Do you know you deserve great mentors in your life and business too? You do.
So I want to help you. This is a topic not regularly covered here, yet from time to time, I share. You may actually want to know who and where I turn to for coaching and mentoring.
That's what I'm giving you access to – a complete business library.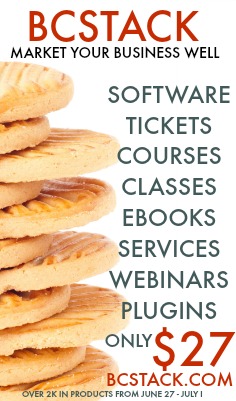 So do that. Look —–> HERE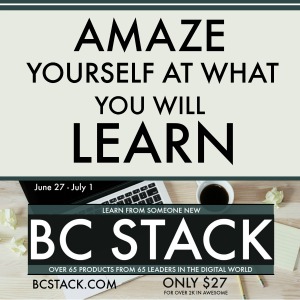 Go ahead. Amaze yourself. See what's inside and get it now.
If you want to see exactly what courses and books are included, click through the link to look at each course.
Here's a breakout of the products:
1 Month of Graphic Design Service
2 Facebook Live Products
1 List Building Product
3 Branding Products
2 Networking Products
5 Book Marketing Products
2 Products for Introverts
3 Affiliate Marketing Products
1 WordPress Plugin Membership
2 Food Blogging Products
2 Powerpoint Products
1 Online Visibility Product
2 SEO Products
2 Productivity Products
1 Pinterest Product
1 Product about Google Slides. . . who knew?
2 Products about Course Development
1 Social Listening Product
1 PR Product
3 Products about Writing
1 Growth Hacking Product
2 Books about Blog Optimization
2 Coaching Product
3 Podcasting Products
2 Marketing Templates and Checklists Products
7 Products about Monetization
2 Products about Traffic
1 Product about Starting a VA Business
1 Product about Starting a Web Design Business
1 Product about Starting a Freelancing Business
1 Google Analytics Product
1 Outsourcing Product
1 Telesummits Product
1 Free Conference Ticket
1 1/2 Price Conference Ticket Discount
Retail Value
All of these things are worth $4,800.
a 2 bedroom apartment in Evanston Illinois – for one month
a Howard Miller designed Grandfather Clock
a 51″ Whirlpool Walk-in Bathtub
a Breitling Super Avenger Watch
5 Ton Trane Air Condition Unit for your house
A 20 Night South Pacific Cruise from Sydney, Australia, for 2
and BC Stack 2016
Which one only costs you $27?
All I ask you to do is look for yourself. See which one lesson could change your business today.
Really. What if just one of the 65 mentors makes a difference for you? Celebrate – you learn and grow.
FYI-you have access to this complete business library forever. That gives you plenty of time to implement more than one of these powerful lessons.
Here's to your continued success.
FYI – BCStack 2016 ends Friday, July 1. Then it goes "into the vault" as Rachel Martin said.
Loading InLinkz ...